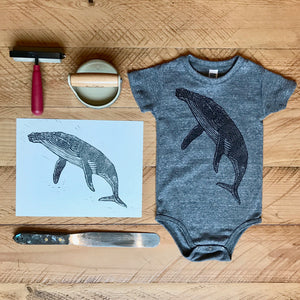 Living and creating in this beautiful home
Meet our artists
All from the San Juan Islands
Brooke Budner
Brooke Budner is an illustrator, designer, jewelry maker, mixed media artist, carpenter and farmer.  She lives on the west side of Orcas Island, where she and her partner manage a large garden and homestead and live in a tiny timber-framed home they constructed on wheels. 
She studied painting and printmaking at the Rhode Island School of Design.  After her formal art training she began to study and work in the field of ecological farming and started San Francisco's first commercial Urban Farm, "Little City Gardens".  She is equally passionate about her studio art as she is about sustainable living and regenerative land stewardship and often finds ways to intertwine the two.  In addition to designing for Printshop Northwest, she creates drawings, designs and logos for small-scale farms, and sustainable farming advocacy organizations.  She has also illustrated books, related to ecology, food and farming.
Website:  www.landseagomasio.com
Brooke's Instagram
Andrew Youngren
Andrew started screen printing on Orcas Island in high school and hasn't stopped since. Originally printing other people's designs, Andrew started doing his own design work. Since co-founding Printshop Northwest with his wife Emily, Andrew has gone on to become one of it's main artists. "There's something magical about seeing your art printed for the first time. I love the printing process and the satisfaction each time I pull a print."
Andrew is currently raising his two young children on Orcas on the land he grew up on. He is a founding board member of the fully outdoor preschool, Orcas Island Forest School, and has also served on the Orcas Island Coop board and design committee. 
Colleen Stewart
Inspired by patient wild art forms in nature, my illustrations are an ode to the flora and fauna of Orcas Island.
"Seabear" came from a deep awe and reverence for the brown bear who mythically swam to Orcas in 2017, creating quite a hysteria of adoration and fear at once. When the bear was forcibly removed, I felt grief for a culture uncomfortable with allowing the will of wild beings, and I wanted to iconicize him and the wonder that swept our island.
When not making art, I am teaching it at Orcas Public School, Salmonberry and homeschool, with hopes of allowing students (and myself) to find authentic forms of expression and connection, to create culture, and to be artists in all they(I) do.
Colleen's Instagram
Birdie Greening
Birdie Greening was raised on Orcas Island and attended the Orcas Island public school from Kindergarten through 12th grade. She is currently a college student studying Biology and Art. Birdie loves studying and observing plants and credits a lot of her art to the natural phenomenons  and beauty of nature. This Crow Valley print is based on an old photograph of Orcas Island in the 20th century. It is 1 of 6 from a series of drawings of archived photographs of Orcas Island, completed for her high school Senior Project in 2020.
Optional button